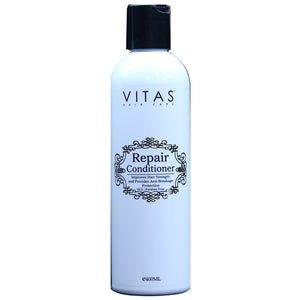 Restructuring elements that attach to damaged hair and help restores the liquid and protein deficiencies. This formula penetrates the hair cuticle, hydrating deep reside leaving absolutely no residue behind. This daily conditioner is ideal for processed or damaged hair but is suitable for all types of hair.
Suitable for permed, colored, straightened, damaged hair.
Usage: Apply a generous amount to damp hair and leave for 5 minutes. Rinse thoroughly, repeat if necessary.