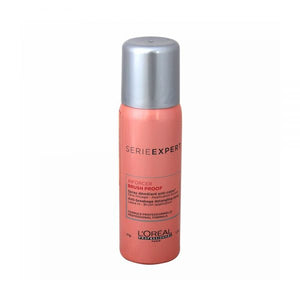 Reduce breakage while brushing with Inforcer Brush Proof spray. Compatible with all hair types, the spray detangles difficult knots and leaves coveted smoothness.
Shake well before use. Spray up to 5 seconds on the brush. Depending on hair length and thickness, re-apply if necessary :
1. Applied directly to the brush for maximised distribution & immediate penetration
2. Brush the hair
Ingredients : B6 BIOTIN
Hair treatment precisely dosed in vitamin b6 biotin to strengthen and stop hair breakage.